Auto Insurance for Classic Cars: Unique Coverage Needs ===
Classic cars hold a special place in the hearts of car enthusiasts. Whether it's a beautifully restored vintage muscle car or a charming antique automobile, these timeless treasures require a different level of care and attention. When it comes to auto insurance for classic cars, it is crucial to understand the unique coverage needs that these vehicles demand. With their historic value and limited production numbers, traditional car insurance policies often fall short in protecting these valuable investments. In this article, we will delve into the world of classic car insurance and explore the specific coverage requirements for these automotive treasures.
Classic Cars: Unique Coverage Needs
Classic cars are a breed of their own, with unique coverage needs that set them apart from modern vehicles. Unlike regular cars, classic cars tend to appreciate in value over time, making them a valuable financial asset. Traditional auto insurance policies typically base coverage on the actual cash value of a vehicle, which may not accurately reflect the worth of a classic car. In the event of an accident, restorations costs and parts for classic cars can be exorbitant, necessitating specialized insurance coverage.
Understanding Auto Insurance for Classics
Before purchasing auto insurance for your classic car, it is crucial to understand the various options available. One popular type of coverage for classic cars is agreed value coverage. With this insurance, you and the insurance company agree on the value of your vehicle upfront. In the event of a total loss, you will receive the agreed-upon amount, regardless of the car's current market value. This ensures that your cherished classic car is adequately protected, and you won't have to worry about receiving a depreciated payout.
Another coverage option for classic cars is classic car replacement coverage. In the unfortunate event of a total loss, this coverage provides you with funds to replace your classic car with another vehicle of similar value and quality. This can be a valuable option for those who have invested significant time and effort into finding a specific make and model.
Protecting Your Vintage Vehicle
In addition to specialized coverage, there are several ways you can protect your vintage vehicle and potentially reduce your insurance premiums. Storing your classic car in a safe and secure location, such as a locked garage, can help lower the risk of theft or damage. Installing security systems and tracking devices can also act as deterrents. Furthermore, joining a classic car club or association may offer additional benefits, as some insurance companies offer discounts to members.
Regular maintenance and careful driving are also essential in protecting your vintage vehicle. By keeping up with routine inspections and repairs, you can prevent potential issues that may diminish the value of your classic car. Additionally, driving responsibly and avoiding excessive mileage can help maintain the overall condition and value of your cherished vehicle.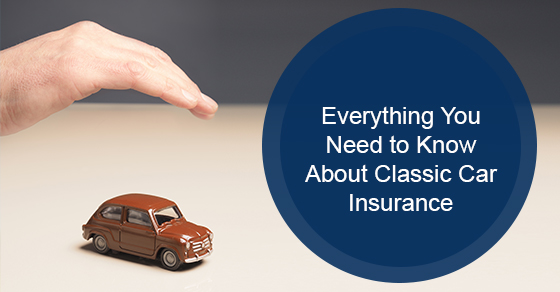 If youre the proud owner of a pristine antique classic vintage or modern classic caror in the process of restoring a collector caryoull want specialized classic car insurance toCollector amp Classic Car Insurance Get an antique car insurance quote today For your free quote call 866 3442527 Existing policyholder Get Customized Classic Car Insurance for Your Vintage or Antique Automobile If you39re a proud owner of a vintage antique or collectible car you need classic car insurance to protect your beloved investmentBest classic car insurance companies State Farm Best for bundling coverage Geico Best for mobile and online management American Collectors Best for additional coverage options Grundy Best According to NerdWallet the best insurance provider for classic cars is Safeco Whereas most
insurance providers prohibit the daily use of your classic car Safeco allows it ItsThe car being classed as a classic by the insurance company generally over 25 years old The criteria vary from one carrier to another For example some insurance companies will need proof of a Classic car insurance Written by Cynthia Paez Bowman Edited by Mariah Posey Updated Mar 15 2023 The Bankrate promise More info At Bankrate we strive to help you make smarter financialClassic Car Insurance Get a classic car insurance quote and enjoy the ride We love classic cars just as much as you do Thats why with the Progressive Classic Car by Hagerty program you can take your car out for a spin without any fixed mileage restrictionsKey takeaways Best for regular use of a classic car Safeco Best for classic car extras
Hagerty Best for classic cars rising in value Grundy Best for emergency expenses coverage American
Safeguarding your classic car with the right auto insurance coverage is vital in ensuring that your precious investment remains protected. By understanding the unique coverage needs of classic cars and exploring the various insurance options available, you can have peace of mind knowing that your vintage vehicle is adequately insured. Remember to consult with insurance professionals who specialize in insuring classic cars to find the policy that best suits your needs. With the right coverage in place, you can continue to enjoy the timeless beauty and nostalgia that classic cars bring to our roads.