Auto Insurance and Hail Damage: Claims and Repairs ===
Hailstorms can wreak havoc on your vehicle, leaving behind dents and dings that can be both unsightly and costly to repair. Fortunately, auto insurance can provide a safety net to cover the damages caused by hail. Understanding the process of filing a claim and getting your car repaired is essential to ensure a smooth and successful experience. In this article, we will guide you through the steps necessary to navigate the world of auto insurance and hail damage.
What to do when hail damages your car: filing an auto insurance claim
When hail strikes your car, the first step is to assess the damage. Take photographs and document any visible dents, scratches, or broken glass. Next, contact your insurance provider to initiate the claim process. Provide them with all the necessary details, including the date, time, and location of the incident, as well as a description of the damages. Be sure to report the claim as soon as possible, as some insurance policies have time limitations for filing claims.
After filing the claim, an adjuster will be assigned to assess the damage. They will inspect your vehicle and determine the cost of repairs. Keep in mind that some insurance policies cover the full repair cost, while others may require you to pay a deductible. Once the adjuster has completed their assessment, they will provide you with an estimate for the repairs.
Understanding the auto insurance process for hail damage repairs
Once you have received the estimate, you can choose to have the repairs done at a repair shop recommended by your insurance company or one of your choice. It is important to note that some insurance policies have specific repair shops that you must use, while others allow you to choose any licensed repair facility.
Before authorizing any repairs, make sure you review the estimate and understand what will be covered by your insurance and what costs you will be responsible for. Once you have given the go-ahead, the repair process can begin. Depending on the severity of the damage, the repairs can range from minor dent removal to replacing entire panels.
Throughout the repair process, stay in contact with your insurance provider to ensure that everything is progressing smoothly. They may require additional documentation or information, so it is essential to keep them informed of any updates or changes.
Experts' tips to ensure a successful auto insurance claim for hail damage
To increase the likelihood of a successful claim for hail damage, there are a few tips from experts to keep in mind. Firstly, always review your insurance policy to understand the coverage for hail damage. Familiarize yourself with any deductibles or limitations that may apply.
Secondly, taking photos of your car before any damage occurs can be beneficial. This provides evidence of the pre-existing condition and can help prove that the hail caused the damages.
Lastly, consider seeking multiple repair estimates, especially if the damages are extensive. This allows you to compare prices and ensure you are getting a fair deal. However, be cautious of low-cost repair options, as they may compromise the quality of the repairs.
===OUTRO:===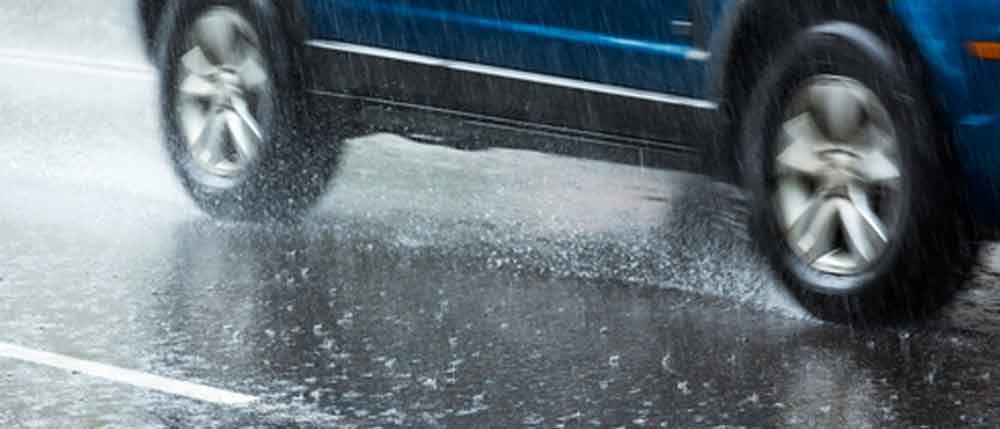 Does auto insurance cover hail damage Youre covered for hail damage if you have comprehensive insurance coverage known as other than collision which also covers animal strikes vandalism and theft You will have to pay your comprehensive deductibleHowever if your car is severely damaged by hail and will cost 5000 to fix with a 500 deductible youd receive 4500 toward Repairs That claim is worth making because of the largeRepairing hail damage There are generally 2 methods to repair hail damage to vehicles Paintless Dent Removal PDR Special molded tools are used on the underside of the vehicle panels to push out and smooth dents so the painted surface is not disturbed Generally Repairs may take only a few daysWhen you file a car insurance claim for hail damage you will work with your claim
adjuster and an to get a repair estimate The adjuster will determine whether your insurer will pay for Repairs or if your car is A car is considered totaled if repair costs exceed its depreciated valueDepending on how extensive the damage is and which parts of your car were hit repairing hail damage can cost anywhere from 750 to over 10000 Find a repair shop near you with verified ratings from Carfax users Major hail damageYes your car insurance will cover the cost of Repairs due to hail damage as long as you have comprehensive coverage Unfortunately if you don39t have comprehensive coverage you will probably be responsible for covering the costs on your own If you live in an area that has frequent hail storms you should consider purchasing a comprehensive What is hail damage During a
severe storm chunks of ice smaller than peas or less often larger than baseballs can fall from the sky at speeds of many miles per hour If hard enough when they reach the ground hailstones can cause damage to the tune of 8 to 14 billion a yearProgressive Ranked One Of The Best Insurance Companies Progressive Sorry We39re fixing an issue Here are some services that are still available We39ll be back up and running soon but until then you can always contact us if you need additional assistance Select an option Get a quote Continue previous quote Find an agent
Navigating the process of filing an auto insurance claim for hail damage can be overwhelming. However, by following the steps outlined in this article and heeding the advice of experts, you can ensure a successful and hassle-free experience. Remember to document the damages, communicate promptly with your insurance provider, and review your policy to understand what is covered. With these precautions in place, you can get your vehicle back to its pre-hailstorm condition without breaking the bank. Stay prepared, stay informed, and let your auto insurance protect you from the unpredictable forces of nature.